Specialty Stores
Short Description:
Delicious hand-made fudge and other candies. Luxurious soaps made from all-natural ingredients. Pajamas and t-shirts also available. Like us on Facebook.
Address:
100 W. Main, Steelville, Missouri
65565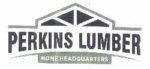 Short Description:
Perkins Lumber Home Headquarters caters to do-it yourselfers, as well as home improvement, construction and building maintenance professionals.
Address:
412 Pine, PO Box 279, Steelville, Missouri
65565